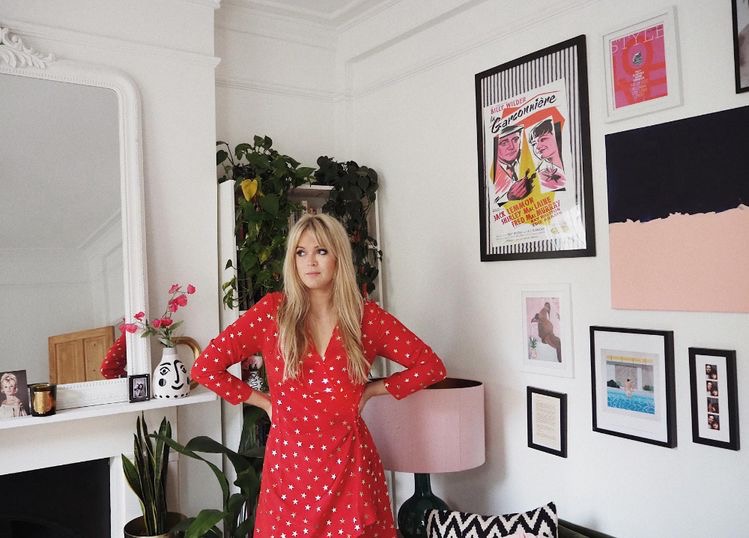 Dolly! Dolly is my idol, so if you see a LOT of content from her in these notes, that is why. I could include almost all of her pieces for The Sunday Times as reference points for how to turn the personal into the universal with such charming ease. This piece in particular seemed timely to me because, as she and the rest of the Northern Hemisphere return from their summer holidays, we in the Southern Hemi are just approaching ours. Time is about to slow down and speed up at once, and with it, feelings of freedom will expand and shrink back down again. Dolly makes the point that perhaps preserving that sense of freedom usually reserved for our summer holidays is more about an attitude than it is about a time, place or weather pattern.
Historically, it could be argued, the focus for women's health in Australia (the world?) has been obstetrics and breast cancer. There has been vital work in both areas that have undoubtedly benefited all of us. But other conditions - the non life-threatening but pernicious ones like endometriosis - have not been given the attention they deserve. Gabriel Jackson, writer for Guardian Australia and author of new book Pain and Prejudice, argues that women are, among other things, more likely to have their physical symptoms ascribed to mental health issues. She makes a compelling case.
Amy Winehouse's singular genius is celebrated by Alexis Petridis - The Guardian's head rock and pop critic - in this piece which will make you want to listen to the entire album immediately. Looking back, it's truly remarkable how Winehouse broke so many rules with her music (she was essentially a middle-finger to the pop star trope) and set a precedent for a certain type of female artist to come (see: Adele, even Lana Del Rey). Re-listening to Back to Black reminds you that her music heals and hurts like nothing else.
This Netflix documentary, directed by Jehane Noujaim and Karim Amer, concerns itself with the story of Cambridge Analytica and its involvement in two of the most turbulent political events of the last 3 years: Brexit and Trump's election. It reveals a system set up to mine our every online move in order to influence and manipulate us right back. I wanted to throw my phone over a rainbow after watching this. Totally gripping and, I would argue, necessary viewing.
The release of Obama's Summer playlist came one day after The Daily aired an episode analysing song playlists at presidential campaign rallies. It feels a bit like a big old flex from Barry, reminding us that he will forever be the coolest president and leader of the free world to ever exist. Lizzo was definitely excited to be included.